The Step Research Platform
Developed and Maintained In-House
Reports
Powerful & personalized reports custom built using more than 100 professionally crafted report sections.
Activities
Easy and entertaining activities that produce highly accurate reports.
Administration
Strong administrator controls for every use case.
Accessibility
It's modern and mobile friendly for easy accessibility.
We have a proprietary and super-powerful platform built exclusively to be the best psychological software in the world.
Built from the ground up to integrate self-discovery, self-awareness and self-development, our software has been used by hundreds of thousands of users on their quest to better themselves.
We develop in-house and maintain our own software. In-house development gives us complete control and thus we don't need to compromise.
To learn more about our philosophy and the specific psychology-software principles that guide our design and development read Who We Are.
All our products and solutions use this platform.
Individual & Team Analytics
We have refined our analytics for groups and teams for over a decade, because for most people, their work colleagues and their work environment are just as important determinants of success as what sort of person they are.
Our proprietary platform integrates our powerful team analytics to make it easy to look at groups and see how your team fits together.
Our reports have many unique and powerful features, that have been refined over half a dozen years to improve the experience and heighten readability on screens AND on paper. These features all contribute to the power of our personally customized reports.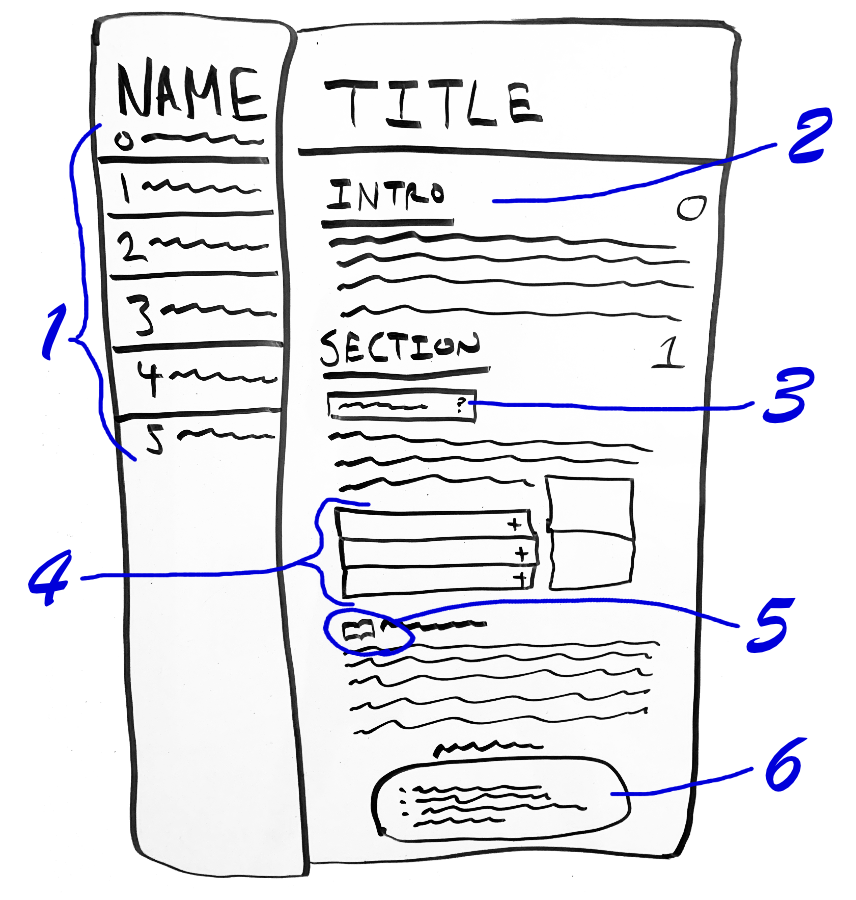 1)

Scrolling Table Of Contents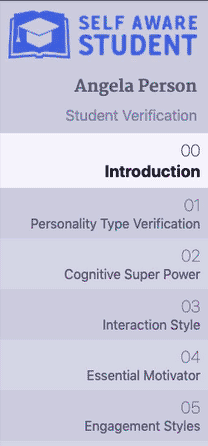 All your reports have their own introduction, offering guidance and help before you dive into the details. Each organization can customize the introductions to fit their unique process and needs.
3)

Extra Help Easily Accessible
Every report section has both a short description and a longer, more detailed help. This longer help element lets you know more about what the report section covers and how it can be used.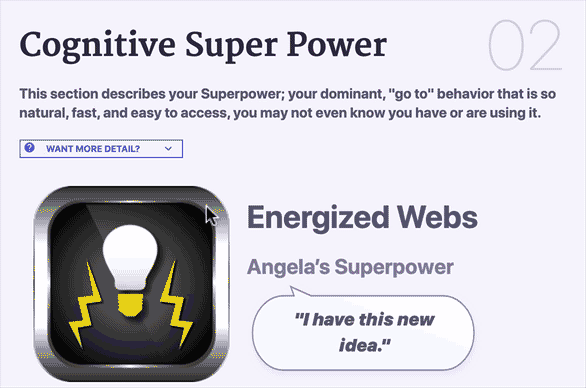 In many places in the reports there is additional details about different psychological concepts and tools. These details explain things in greater depth when you want more info.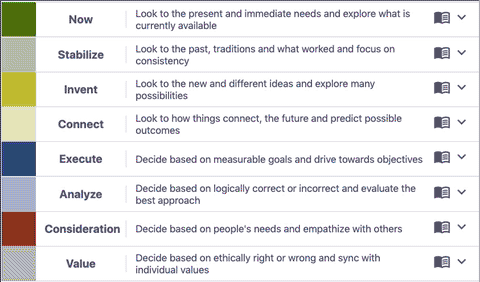 5)

Advanced Descriptions With Helpful Iconography
Helpful icons, like the book icon below, make it easier for you to find more detailed information when you want it.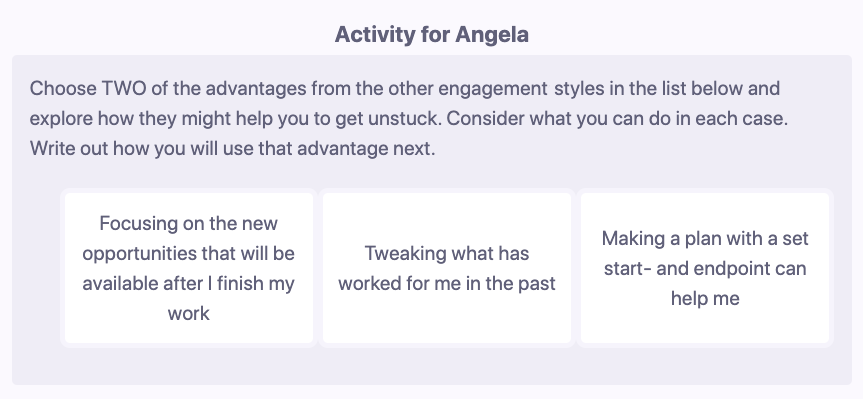 Mobile Friendly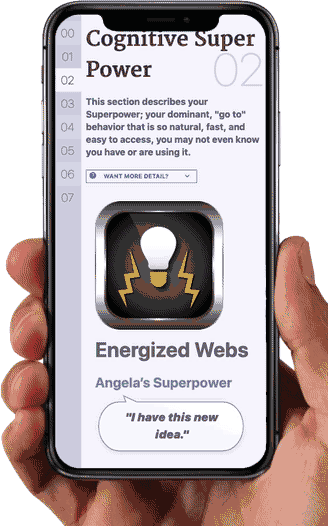 Print Ready with Full Table of Contents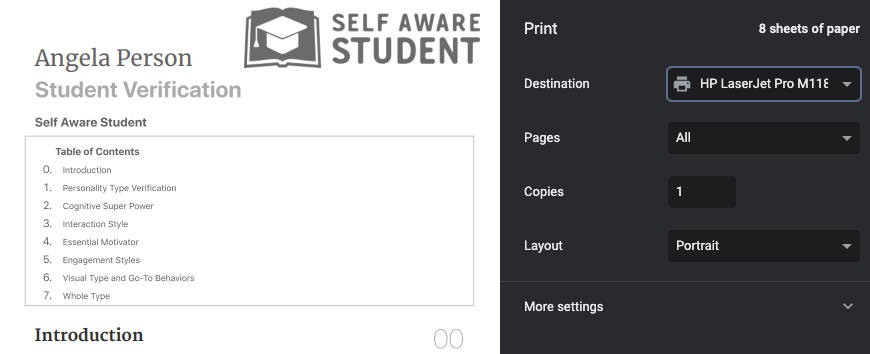 Send easy, entertaining, and accurate activities
High Accuracy from Multiple Activity Types – Our wizards and assessments feature many different types activities to make the digital best-fit more accurate as well as entertaining to complete.

Mobile Ready – Our activities are built for mobile first, and tested to ensure ease of use across many devices. Just send people a link and they will be able to complete it wherever it suits them best!

Help is Available – Every activity includes direction in an easy-to-access help pop-out. This helps keep the focus on the activity ensuring it will not feel confusing.
Align with your organization's process
Multiple Reports – Make as many different reports as needed. There are no limits on the number of reports allowed.

Customizable Introduction – Customize the introduction to all Activities and Reports. The title can be customized too, of course!

Control who gets which report or activity – Easily deliver different reports and activities to individuals or groups!
Showcase an organization's identity
YOUR Organization's Name – All reports and activities will display your chosen name. We also ensure your name displays on your invitation page.

YOUR Organization's Logo – All your reports display your logo in the upper right. And not to worry, you can update your logo at any time.
Stay Updated With Our Research & Development
Just add your email and hit subscribe to stay informed.